It is estimated that Vietnam wastes nearly 3 billion USD per year because it does not recycle all plastic waste from domestic waste
According to the report "Market Research for Vietnam - Opportunities and Barriers to Plastic Recycling" published by IFC and the World Bank, about 3.9 million tons of PET, LDPE, HDPE and PP plastic are consumed. consumed every year in Vietnam. Of these, only 1.28 million tons (33%) were collected for recycling (CFR).
More than 2.6 million tons of plastic/year are discarded
As a result, up to 2.62 million tons of plastic is discarded, resulting in a loss of 75% of the material value of plastic, equivalent to $2.2-2.9 billion per year. If all were collected and recycled into the most valuable products, in theory, the total value of material released, thanks to recycling, would be equivalent to $3.4 billion per year.
The above research has pointed to many reasons for the low rate of plastic recycling in Vietnam, such as: lack of sustainable demand for locally recycled plastic; financial accessibility of recyclers, especially SMEs. In addition, the low rate of plastic recycling is due to uneven supply and risks from the informal sector; heavily dependent on plastic scrap imports; There are no design standards for recycling, so the waste management system prioritizes collection and treatment of landfill and incineration over recycling.
Ho Chi Minh City is home to the highest amount of plastic waste collected and recycled in the country, but according to statistics from the City Urban Environment Company Limited, there are only 200 tons out of about 1,600 tons of plastic waste mixed with 9,500 tons of biological waste. The waste generated every day is collected and recycled, the rest is sent to landfills, causing great waste.
The IFC and World Bank study used a plastic value chain approach to identify how common plastics are produced, used, and managed in Vietnam and encouraged increased classification, collect and recycle waste to make full use of the value of plastic materials.
Reviving plastic from waste
Experts say that the circular economy is not only the reuse of waste, treating waste as a resource, but also a connection between economic activities in a pre-calculated way, forming a cycle. complete in the economy. The circular economy keeps the material flow in use for as long as possible, restoring and regenerating products and materials at the end of each production or consumption cycle.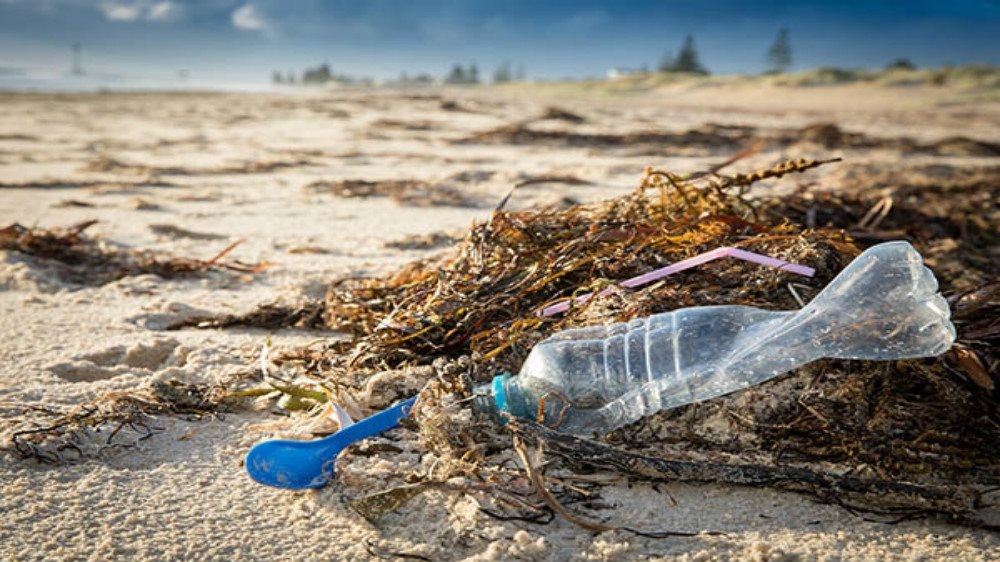 IFC Country Director for Vietnam, Cambodia and Laos - Kyle Kelhofer - affirmed that the circular economy is very important for Vietnam to achieve its low carbon growth goals. Recycling plastic not only solves the problem of plastic pollution, but also helps to reduce greenhouse gas emissions and save valuable raw materials.
Mr. Cao Van Tuan, Head of Department of Environmental Technology and Quality Inspection of Ho Chi Minh City Urban Environment Company Limited, said that there are many reasons for the small amount of recycled plastic waste such as garbage classification. At the source, the efficiency is not high, the collection force only focuses on picking up plastics of great value. The city has not organized a network to collect recyclable waste, and there is no centralized recycling waste treatment area, so 80% of the volume of recyclable waste is buried with household waste. Currently, recycling activities are still small, using outdated technology, and low quality recycled products, so the economic efficiency is not high. Particularly, large plastic waste recycling enterprises use modern technology but focus on recycling plastic waste in production, and have not yet boldly collected and recycled plastic scrap from daily-life solid waste.
Research by IFC and World Bank has also proposed 8 solutions and 29 actions for Vietnam to release more value of materials through plastic recycling. Some notable recommendations: Scaling up the domestic recycling industry by improving the enabling environment for private sector investment; strengthening waste management capacity; establish a "recycled content target" for products that are readily available to users; mandatory implementation of "design-to-recycle" standards for plastic products, especially for packaging...
A representative of Unilever Vietnam said that this unit is cooperating with VietCycle Corporation and Duy Tan Plastic Company to pioneer and implement the program "Revive plastic waste" with dual goals: Protecting the environment environment through promoting the model of "Circular economy in plastic waste management" and implementing the commitment to sustainable development. The program was initially implemented in Hanoi with 3 pillars: building a collection system, training - communication, and transferring recycling.
Mr. Do Thai Vuong, Vice President of Sustainable Development and External Relations of Unilever Vietnam, affirmed that one of the key tasks of the "circular economy in plastic waste management" model is to collect waste. type at source, process and put plastic back into circulation, serving the economy.
Director of Ho Chi Minh City Urban Environment Company Limited, Mr. Huynh Minh Nhut, said that it is expected that in January 2022, the company will start piloting a network to collect and treat recyclable waste from the program. The process of classifying domestic solid waste at source, at Tong Van Tran transfer station, district 11. In the first phase, it is expected that this station will collect 20 to 50 tons of scrap every day.
"After the pilot period, if effective, the company will propose the City People's Committee for the policy of expanding, proceeding to establish a large-scale recycling center in Ho Chi Minh City, even inter-regional treatment." - Mr. Nhut said.
Many countries export recycled plastic waste
The amount of plastic waste produced each year in the US and Japan... is much higher than the capacity of the waste treatment facilities here. Therefore, these countries have to export plastic waste to many developing countries: China, Malaysia or Thailand... for recycling. According to The Guardian, each year the US exports about 1 million tons of plastic waste to developing countries.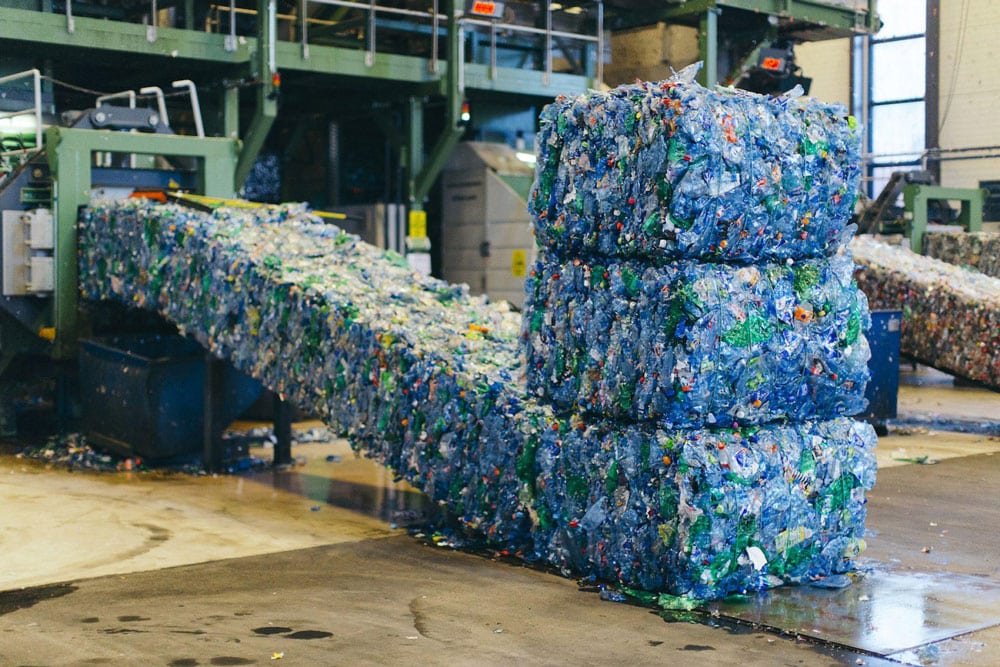 Japan is one of the leading plastic consumers per capita in the world; Each year the country exports between 1.4 and 1.5 million tons of plastic waste to other countries for recycling. Since China banned the import of plastic waste, in 2017, Japan shifted its export direction of plastic waste to Southeast Asian countries: Malaysia, Thailand, etc. Similarly, the UK also exported a large amount of plastic waste to Southeast Asia. ASIAN.
As for Australia, the government of this country has increased recycling activities in the country, both helping to solve the problem of environmental protection and creating more jobs for people. Recycling plastic waste can create new types of packaging, furniture, materials used for rail transport and asphalt.
Source: Vietnam Plastics Association