The Food and Agriculture Organization of the United Nations (FAO) has just released a report showing that plastic pollution is an increasingly serious problem in farmland, posing a threat to food security, human health, and food security. people and the environment globally.
The FAO report is titled "Assessment of agricultural plastics and their sustainability: a call to action". While plastic waste at beaches and oceans is a big problem, the FAO report highlights that the land we use to grow food is contaminated with plastic in greater quantities.
FAO Deputy Director General Maria Helena Semedo said that soil is one of the main recipients of agricultural plastics and is believed to contain larger amounts of microplastics than the ocean.
The numbers are alarming
According to data collated by FAO experts, agricultural value chains use 12.5 million tons of plastic products each year, while food packaging uses another 37.3 million tons. Crop and livestock production accounted for 10.2 million tons/year, followed by fisheries, aquaculture and forestry with 2.1 million tons and 0.2 million tons, respectively.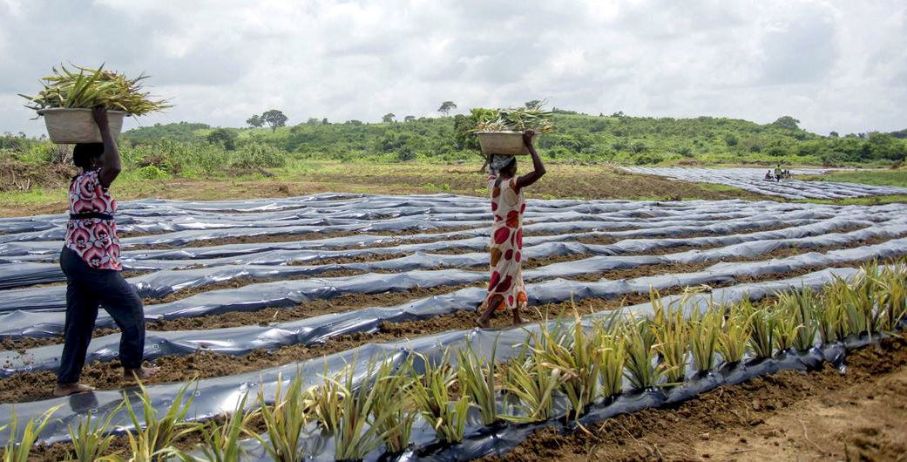 It is estimated that Asia is the region that uses the most plastic in agricultural production, accounting for nearly 50% of the plastic used in the world. In addition, without viable alternatives, the demand for plastics in agriculture is increasing day by day.
As the demand for agricultural plastics continues to rise, Ms. Semedo believes there is a need to better monitor the amount of plastic that leaks into the environment from agriculture.
Plastics have been popular since their widespread introduction in the 1950s. In agriculture, plastic products are of great benefit to crop yields, helping to mulch the soil to reduce weeds; nets protect and promote the growth of crops, prolong the season and increase yields; at the same time, help the tree guardians, protect seedlings and young plants from animals and promote growth.
Yet nearly 80% of the 6.3 billion tons of plastic produced before 2015 were not properly disposed of. While plastic utensils have a major impact on marine fauna and this is well documented, the impacts arising during their decomposition can affect entire ecosystems.
No place is safe due to microplastics
Although most scientific research on plastic pollution deals with aquatic ecosystems, FAO experts assert that agricultural land is thought to receive much larger amounts of microplastics. They explain that the cause of this situation is that 93% of global agricultural activities take place on land, so further investigation and research is needed in this area.
Notably, microplastics - smaller than 5mm in size - have been found in human feces and placenta, as well as being passed from mother to child.
Without viable alternatives, plastic cannot be banned - and there is no easy and quick solution to eliminate the damage that plastic causes. However, the Report points out some solutions based on the "Reject, redesign, reduce, reuse, recycle and recover" model.
The report also argues that a comprehensive voluntary code of conduct for all plastic-related issues across the agri-food chain needs to be developed, and calls for more research, particularly on the impact of plastics. health of microplastics and plastic nanoparticles.
The FAO report calls for increased coordination and drastic action to facilitate good management and limit the use of plastic, which has major consequences in the agricultural sector.
"FAO will continue to play an important role in addressing plastic pollution in agriculture holistically to ensure food security, nutrition, food safety, biodiversity and sustainable agriculture. " said Ms. Semedo.
Source: Vietnam Plastic Association